I love playing board games. The girls already have quite a collection. The mister on the other hand, doesn't like games as much. The only games I can get him to play are Risk, Monopoly and Scrabble. Since scrabble is one of my favorite games, this works for us.
I thought that it would fun to use a Scrabble board to create wall art in our Master

bedroom. I was excited to find a brand new Scrabble game at Goodwill for $1.99.

It took a bit of menuvering, but I was determined to use every one of the letter and I succeeded. I didn't just want randon words. We decided that words that were meaningful throughout our lives and our girls would be really fun on the wall.
Because I'm the sap that I am, I thought it would be cute to have our names intersect and reworked words around the board until I could make that happen.
I also made sure to work our girls' name into the board as well.
Some day, I will do a full reveal of the Master Bedroom but for now you get it piece by piece.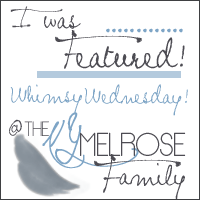 Linking this up at: